Soap Stars Compete In The Nautica Malibu Triathlon!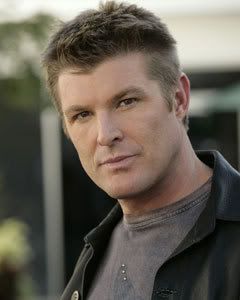 What could be better than a bunch of soap stars sweating it out for charity?
On September 14, 2008, daytime stars will come together to compete in The Nautica Malibu Triathlon to benefit the Children's Hospital Los Angeles's Pediatric Cancer Research Program at Zuma Beach in Malibu, California. Once gathered for the event along the Pacific Ocean, the actors will take part in a ½ mile swim, an 18-mile bike ride and a 4-mile run. As an added treat, the day prior to the triathlon will include events for all ages, including an Olympic distance race, a sand castle demo, and a few bike, nutrition, triathlon and swim clinics.
Stars set to take part in the event include The Bold and the Beautiful's Winsor Harmon (Thorne) and Heather Tom (Katie), Days of Our Lives' Emily Warfield (ex-nurse), and General Hospital's Wally Kurth (ex-Ned).
SoapOperaFan.com wants to wish everyone a fun couple of days! We hope you raise a bundle!
Fun fact! Amy Mistretta wrote this story just for you on August 26th, 2008 |