The Young and The Restless Kate Linder Star Sighting!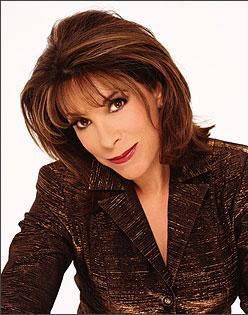 You never know where Kate will pop up!
It's no secret that The Young and the Restless actress Kate Linder (Esther Valentine) has a big heart and is always willing to step in and make a difference! Recently, she was spotted doing just that – again!
Sponsored by The Hollywood Chamber of Commerce, Kate volunteered on Thursday November 13 at the 14th Annual Appreciation Day for Los Angeles Police & Firefighters, where she handed out goodies to all of our heroes who risk their lives every day to make LA a safer place!
Soap Opera Fan Blog commends Kate for all she does! If you've ever seen Kate out and about, please leave us a comment!
Photo Credit: CBS
Fun fact! Amy Mistretta wrote this story just for you on November 14th, 2008 |